rbTech COVID on-site work policy
rbTechnologies, LLC COVID-19 On-Site Work Policy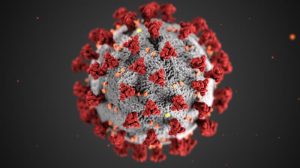 Rev 2.2 
 November 13, 2020 
Intent: 
The purpose of this policy is to provide clear guidance for rbTechnologies, LLC clients and staff for on-site work performed at client locations during the COVID-19 pandemic. rbTechnologies, LLC's #1 priority is the health, safety and well-being of our Clients and Staff when working at a client location.
Scope: 
This policy applies to all on-site work performed by rbTechnologies staff.  rbTechnologies current operational status is to perform on-site work only when physical access is required, and all work that can be performed remotely, must be performed remotely. 
rbTechnologies, LLC requires that our staff and client locations where we perform on-site work adhere to all Vermont Department of Health (VDH), Vermont Agency of Commerce & Community Development (ACCD), and Vermont Occupational Safety and Health Administration (VOSHA) mandates and guidance, including: 
Current ACCD Guidance for our sector (professional services):

remote work is required whenever possible 

(link)

All persons present indoors must comply with CDC and OSHA guidelines, including maintain at least 6' of social distance between individuals and wearing masks at all times while indoors unless alone in their own office space

All rbTechnologies staff have completed the VOSHA COVID-19 training and submitted the required certificate to rbTechnologies Leadership/ HR team 

(link)

All Clients will be notified of this policy and changes will be communicated via our website at the link on the bottom of this page.
Client requirements for on-site service work:
Beginning Wednesday, 11/18/2020 and continuing until further notice:
Client must answer the following screening questions no more than 1 business day ahead of the visit:

Have there been any positive cases on your site in the past 14 days?

Has anyone on site been asked to quarantine in the last 2 weeks or required to quarantine per ACCD guidelines?

Is the organization operating in a way that is counter to ACCD, DOH, and CDC guidelines and/ or the Governor's orders (e.g. not wearing masks indoors, etc.)?
Current version of this policy can be found here: https://www.rbtechvt.com/COVID