rbTech COVID on-site work policy
rbTechnologies, LLC COVID-19 On-Site Work Policy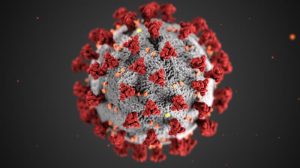 Rev 4.0

November 3, 2021
Intent: 
The purpose of this policy is to provide clear guidance for rbTechnologies, LLC clients and staff for on-site work performed at client locations during the COVID-19 pandemic. rbTechnologies, LLC's #1 priority is the health, safety and well-being of our Clients and Staff when working at a client location.
Scope: 
This policy applies to all on-site work performed by rbTechnologies staff.  rbTechnologies current operational status is to perform on-site work as deemed necessary by rbTech staff or at Client request.  Remote work is encouraged to minimize contact and the potential for spread of the virus.
As we observe case counts spike due to the Delta variant of the virus, we have reinstated our indoor mask requirement for all staff.   Our practices to minimize the spread are as follows:
When we arrive on-site, we will ask if anyone present has tested positive for the virus or been instructed to quarantine by the Vermont Department of Health.

All rbTech staff will maintain at least 3' of social distance between individuals and wear masks at all times while indoors on Client sites or at the rbTech offices, unless alone in their own office space

All Clients will be notified of this policy and changes will be communicated via our website at the link on the bottom of this page.
Client requirements for on-site service work:
At this time we are NOT reinstating our COVID screening form, and ask instead that you let us know immediately if anyone at your location tests positive for COVID or is quarantining after possible exposure.
If there is a positive or suspected case on a client site, we will not work on site until at least 10 days has passed from the last time an infected person was on-site.
Contact Tracing and possible exposure: 
 As the Delta variant continues to spread, team members or family members are being notified by the Vermont Department of Health that they were identified as close contacts.  We are adjusting our response based on CDC guidance as follows: 
If an rbTech Employee's family member was identified as a Close Contact

No action or quarantine necessary, Employee must have a negative test after 5-7 days

 

If an rbTech Employee is identified as a Close Contact 

OR

 

An rbTech employee's family member tests positive

 

Employee must work remotely for 7 days and have a negative test result.

 

If an rbTech employee tests positive

 

You must work remotely for at least 10 days, or until no longer symptomatic

 
Current version of this policy can be found here: https://www.rbtechvt.com/COVID