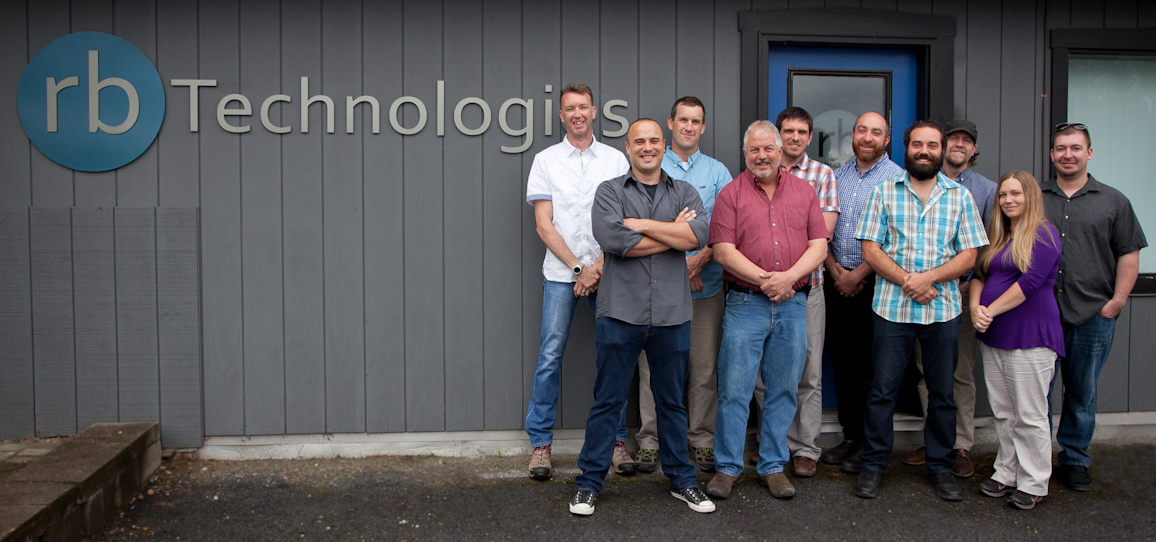 Our philosophy
rbTechnologies was founded, based on our mission of making technology work for our customers. As such, we don't have separate sales and technical staff – we all work every aspect of building long-term relationships with our clients, from initial meeting, to proposal, to implementation and support. We believe that this creates a much more robust product in the end, eliminating miscommunication between sales and implementation teams that is one the most common cause of failure in I.T. projects.
Mission
We exist to design and deploy elegantly built Information Technology systems that are foundational to our customers' daily work, supporting their business process and work flow. We accomplish this goal while remaining true to our core principles of using and promoting Free and Open Source software where appropriate, while being environmentally and socially responsible.
Values
We believe in the idea of Social Responsibility and the 'triple bottom line', from paying a livable wage to providing a healthy and supportive work environment. We bring these values to every client site we visit as well. We are a member in good standing of Vermont Businesses for Social Responsibility, and we support many community and human service organizations through fiscal contributions, volunteering our time, donating equipment and providing our expertise.
History
rbTechnologies was founded in 1997 by Rubin Bennett. For several years, Rubin worked at building the business to the point where it was viable to begin working at it full time. In December 2000, rbTechnologies became Rubin's full time occupation. From it's inception, rbTechnologies built a reputation as an I.T. provider with unparalleled skills and attention to detail. In 2007, rbTechnologies added a full time network engineer to our staff, another in 2008, and a fourth, fifth and sixth full time members to the team in early 2011. rbTechnologies has enjoyed steady growth for the past 12 years, and as a result of our carefully cultivated customer relationships and diverse client base, rbTechnologies is poised to continue growing even in the current unsettled economic environment.
We are committed to continued steady and careful growth and providing our clients with unmatched I.T. expertise and customer service.
Learn more about our team.