Our Team
Who are these rbTechies, anyway?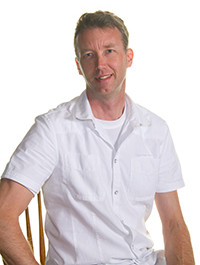 Rubin Bennett, CISSP
Owner/ Senior Engineer
Rubin Bennett is the Chief High Commander and Janitor at rbTechnologies. He has worked as an Information Technology professional since 1995. Since founding rbTechnologies in 1997, he has provided support and built servers for agencies of the Vermont State government, ISPs, and small businesses around the state and beyond.
Rubin has been awarded many industry certifications, including the Linux Professional Institute LPIC-1, Cisco SMB Select certified partner, and many more from Industry leading companies such as VMware, Veeam, Digium, RedHat, HP, Acer and more.  In the spring of 2021, Rubin earned the CISSP designation from ISC2, demonstrating his knowledge and background in Information Security.
He was hooked on computers by the time he was 10, learning TRS-basic on his Tandy Color Computer II and TRS-80 Model 1. His early programming in TRS-Basic was saved to cassette tapes and he fondly recalls countless hours spent 'listening' to those programs as they were saved and retrieved.
In the intervening years, Rubin has mastered many aspects of networking, computer and network security, programming (PHP, Perl, Linux shell and windows scripting), routing, firewalling and Server systems. He continues to learn and eat humble pie on a daily basis, as new technologies come up and new ways of doing things supplant the old.
In keeping with a family tradition of civic-mindedness, and in constructive response to the injustice in our systems of government and economy, Rubin serves on several non-profit Boards in the area. He was appointed to the Capstone (formerly Central Vermont Community Action Council) Board of Directors in 2007, elected Vice Chair several years later, and Chair in 2016. He remains an "Ex Officio" member of the Capstone Board, and he is deeply committed to their mission of poverty relief and economic justice.  He was elected as School Director to the East Montpelier Elementary School Board in 2008, and elected by the Board as Chair in 2009 (a position he proudly served for over a decade, retiring from the Board in 2019).  In 2022, Rubin was appointed to the Downstreet board of directors.
A dedicated father and husband, Rubin spends as much time as possible with his amazing wife and three awesome kids.  When he's not working or spending time with his family, Rubin enjoys working with his hands, either on the endless home renovation projects he undertakes (eternal optimism is a double-edged sword) or working on one of his several geriatric vehicles.  He can often found at home on the weekend with a hammer or power tool in hand.  In addition he enjoys whitewater kayaking, skiing, mountain biking, playing Irish and Old-Time fiddle with friends, long trail hiking, and motorcycle touring.
He can be reached at rubin@rbtechvt.com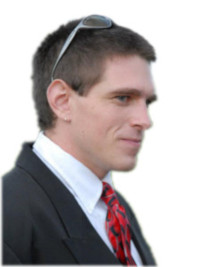 Jared Thomas
Co-Owner & Senior Network Engineer
Jared  grew up on a dairy farm in East Montpelier and graduated from U32. For a number of years afterwards he travelled, worked in the backcountry in the White Mountains of New Hampshire and lived in a number of different places throughout the US. In his mid 20s he came back to Vermont to finish his degree in Business at Johnson State and decided to stay in central Vermont to pursue a career as an IT professional. Outside of work, Jared enjoys skiing, snow machining and ice fishing in the winters, camping and riding motorcycles in the summers and tinkering with electronics and computers year round.
Jared joined the team of professionals at rbTechnologies in 2015 after a long stint as the owner and primary engineer for Crouching Lion Digital.  He has many years of experience in a wide array of network technologies, including Windows Server, VMware vSphere, Linux, network security, and much more.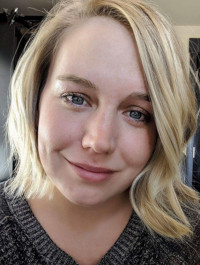 Brittany Olson
Administrative Manager
Brittany joined rbTech in 2016 and quickly became an integral component of the team.  She is the resident 'nerd wrangler' and manages many of the day to day operational and administrative components of a very busy company. Brittany is the person whom you'll usually reach when you call the office, and she does much of our scheduling and resourcing.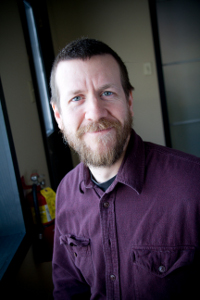 Chad Avery
Network Engineer
Chad joined the rbTech team in the spring of 2010 after a long stint as the owner of Montpelier Open Source. Chad brings incredible patience and communication skills, along with his technical talents and we are very fortunate to have him! Chad is also a crazy soccer player and World Cup fan.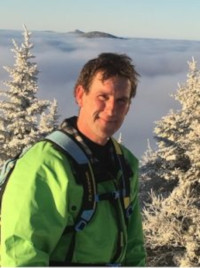 Craig Averbeck
Network Engineer
Craig came to rbTech after a career change in 2013.  He brings an incredible energy and thirst for knowledge to the company, and his technical abilities are matched only by his determination to never let an issue get the better of him.  Craig is an avid outdoor enthusiast and adrenaline junkie, enjoying Downhill mountain biking, snowboarding, hiking and much more.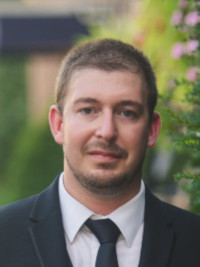 Hollend Ritondale
Network Engineer
Hollend joined rbTech in 2014 as a network technician as he completed his degree in Computer Science.  His technical skills are well matched to his interpersonal skills, and he has quickly become another highly valued member of the rbTech team of technical experts.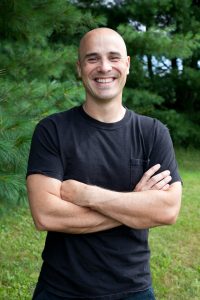 Josh Ashline
Network Engineer
Josh started with rbTechnologies in 2016. He earned his bachelor's degree in computer  & information systems from Champlain College and has more than 10 years experience in IT. In his spare time he enjoys riding motorcycles, snowboarding, skateboarding, playing music and working on basically anything with a motor.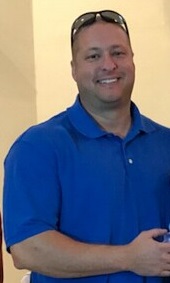 Justin Redmond
Support Technician
Justin started with rbTech in 2019 while finishing his degree in cybersecurity. After serving in the military, he came home and became a full-time firefighter. Deciding he needed a career to fall back on, he went back to school and was happy to have found a place with rbTech where he could begin applying skills learned in school and all aspects of his life.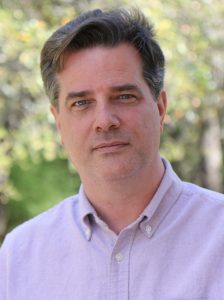 Michael Morlan
Support Technician
Having spent his entire adult life in Texas, Michael felt it was time for a change and moved to Central Vermont near the end of 2019. He joined rbTech in early 2021, bringing over four decades of experience in network administration, database programming, website design, game development and media production/streaming to bear on his work as an rbTech network engineer. When he isn't hip deep in delivering a networking solution, he can be found in his workshop, building custom tables and bookcases.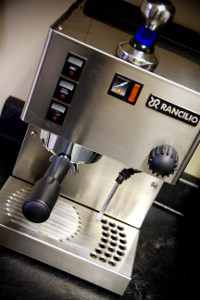 Silvia
Chief Caffeination Officer
Silvia is the most reserved and overworked member of the rbTech team.  She has a tiny space in the kitchen, and mostly keeps to herself.  She's a great motivator, however and we owe a debt of gratitude to her and her work!
Don't Be Shy. Get In Touch.
If you are interested in working together, send us an inquiry and we will get back to you as soon as we can!