Security Services
Here is a basic page layout with a right sidebar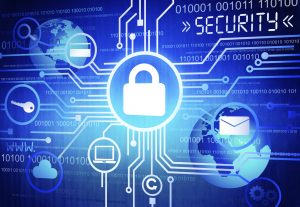 rbTechnologies is now offering I.T. Security Assessments!
An IT Security Assessment, also referred to as a vulnerability assessment, measures the effectiveness of your organization's security controls.  Using a combination of organizational review and technical analysis, a security assessment will help you:
Protect your IT investment
Reduce financial & operational risk
Protect your customer data from theft & misuse
Enhance your business continuity & disaster recovery plans
Ensure alignment with industry standards & best practices
Comply with data privacy regulations (PCI, HIPAA, Vermont data privacy laws, etc.)
Avoid data loss, business outages and damage to business image.
Our comprehensive approach includes a review of your public-facing websites, email communications, servers, desktops, wireless & mobile devices, document storage, cloud services, financial/ HR systems, physical security, and employee awareness.
Once complete, you'll receive a detailed vulnerability report and remediateion plan so you can quickly resolve the issues that pose the greatest threat to your organization.
In addition to security assessments, rbTech also offers:
Security event monitoring, intrusion detection & alerting
Incident response & malware recovery
Security hardware & software deployments
Security education & awareness training
rbTechnologies security services are delivered by our resident security expert Dave Porcello, founder of Pwnie Express and inventor of the award-winning Pwn Plug security testing device (featured on Good Morning America, NPR, CNN, Forbes, Wired, "Mr. Robot", winner of SC Magazine's Innovator of the Year).  In his 16 years of field experience Dave has served as Director of Security for Vermont Mutual, security counsel for NPR, and advisor for public figures including Steve Wozniak and Will Smith.