Security Services
Security Assessments, Remediation, & Security Awareness Training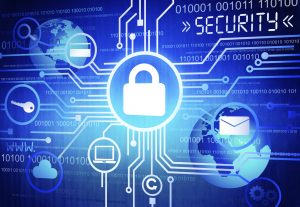 IT Security Services by rbTech
Ransomware, phishing attacks, wire fraud, identity theft, and now a wireless flaw that lets attackers snoop on encrypted traffic? Indeed, it's been another busy year for both computer attackers and their victims. Breaches are on the rise, and according to the Gemalto Breach Level Index (breachlevelindex.com), the leading cause of breaches? Poor internal security practices.
Sounds obvious, right? Unfortunately this information is not particularly helpful. The challenge for most organizations is determining where to most effectively apply security controls without breaking the bank. Should we upgrade to a more effective antivirus platform, or should we replace our aging firewalls first? A fancy spam filtering service may lower phishing attacks, but what about security education & awareness training for your staff? Without a clear plan based on today's threats and your organization's unique risk profile, lots of time & money can be wasted on security solutions that may not be providing the protections you're looking for.
With an IT security assessment, rbTech can provide you with a customized, risk-based report showing you the top threats specific to your organization. Our report categorizes each of our findings into "Critical", "High-risk", and "Medium/Low risk" based on the likelihood of an attack and the potential impact to your organization. For each finding we also provide practical and achievable recommendations and product/service guidance. With this information you will be well positioned to invest in the most effective security controls for your organization, while avoiding the unnecessary expense of ineffective products and services.
Using a combination of organizational review and technical analysis, an rbTech security assessment will help you protect your IT investment, protect your customer data, reduce financial & operational risk, ensure alignment with industry standards & best practices, and help prevent data loss, business outages, and damage to business image. If you accept credit card payments or handle other sensitive customer information, we can also help you comply with data privacy regulations including PCI and Vermont data privacy laws.
Our comprehensive approach includes a review of your public-facing websites, email communications, servers, desktops, wireless & mobile devices, document storage, cloud services, financial/HR systems, physical security, and employee awareness. For many organizations, employee security awareness training is one of the most important but often overlooked piece of the security puzzle. While every layer of antivirus, firewalls, strong passwords and encryption is important, sometimes all it takes is a single click on the wrong link to take an organization to its knees. Our custom-tailored security training program will show your staff how to spot phishing emails, fake logins, spoofed websites, weak passwords, and many other common threats.
In addition to security assessments and training, rbTech also offers:
Continuous monitoring, intrusion detection, & alerting
Advanced penetration testing services
Incident response & malware recovery
Compliance for PCI, NIST/DFARS 800-171, and Vermont state privacy laws
These customizable services are designed to help you:
Protect your IT investment
Reduce financial & operational risk
Protect your customer data from theft & misuse
Enhance your business continuity & disaster recovery plans
Ensure alignment with industry standards & best practices
Comply with data privacy regulations and reduce risk of fines
Avoid data loss, business outages, and damage to business image
Schedule a no-cost consultation today!