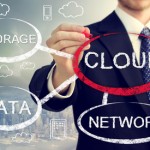 At rbTech, we've been designing, building, and maintaining networks since 1997.  From companies with just a few employees to networks that support thousands of users and must be up and running 24x7x365, we really have done it all.  We go to great effort to ensure that the networks we build follow industry standards and best practice, so you can be confident that your rbTech network will work as designed, and more importantly, as you expect and need it to.
From small networks with a handful of workstations to complex systems with multiple servers, locations and security profiles, we have the knowledge, relationships and vendor support to provide you with the very best, most cost effective and reliable networks available.  From single servers to virtualized private cloud, you know that rbTech is the company with the knowledge, experience, and dedication to get you where you need to go.
If you're looking for installation or upgrade services for your I.T. systems, give rbTech a call today!