We look forward to talking with you!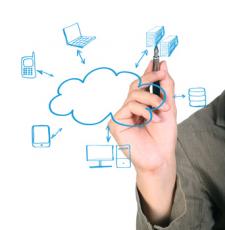 Updated 7/18/2023

Are we the nerds you're looking for?!
Immediate opening, position open until filled
IT Support Technician/ Engineer
Full Time, local travel, hybrid in-person/ remote
(some in-person & on-site required)
Salary ($50,000-70,000/yr)
Hey You!
Yes, you – the person who loves tech, and has awesome customer service skills, and is good at making computer systems work better for normals… The person who everyone knows has the answer to the weird tech questions, and who, by the simple act of walking toward the offending workstation and flexing your techie aura, can magically make the issue go away?
You're browsing through job postings looking for that perfect position. You know, the one where you get to bring your awesome skills and warped personality to work, for a company that shares your techie aura and values? A company that understands that you're a human being, and that the work we do is important but not life or death, and that we can be professional with our clients, but hilariously not so much (privately) at the same time? A company that has no time for drama and interpersonal baloney, but where we work together to improve our processes and solve problems so we all have a safe, supportive, fun and rewarding career? A company that is growing, fast enough to provide room for career growth, but not so fast that you don't have time to develop new skills?
Maybe the nerds you're looking for are right here!
rbTechnologies is a security forward IT Managed Services Provider (MSP) in Central Vermont. We're the IT department for well over 100 Vermont companies, with clients ranging in size from a few, to a few hundred employees. Our engagements vary, from being the entire IT workforce for small companies to 'co-managed' engagements where we support and backstop on-site IT staff. We do it all, from workstation replacements and basic support to full architecture and implementation of complicated, virtualized, highly secure network environments. We're engineers first and foremost – no sales weasels here setting impossible expectations and leaving you to pick up the pieces with the customer when their expectations aren't managed correctly. We are methodical and consistent in our work, and we place a high priority on 2 basic drivers:
Technology is a tool to offset human effort. Our job is to get technology out of the way so that the people behind the keyboards can do their work
The constantly evolving threat landscape means we are in a unique position to help our customers understand, assess, and manage the risk that is inherent to using technology in their business.
We're looking for a fantastic human being who understands that everyone deserves to be treated with dignity and respect. And that that's a two way street – it's OK to demand being treated with respect just as we treat everyone we come into professional contact with.
Did you notice the qualifier – professional contact? We also get it: We're in an inherently stressful line of work. We NEED to blow that pressure off, to people who understand through shared experience, what you dealt with today, or yesterday, or last week, so that pressure doesn't come out in unhealthy/ destructive ways in other places in our lives.
We don't deal with jerks, either internally or on client sites. We believe strongly in developing strong, long term, mutually beneficial relationships with both our team and our customers, and have methodically built our entire enterprise around aligning interests and goals.
If all of the above sounds like we may be a good fit, we'd love to talk to you. We're looking for a couple awesome folks to add to our team of 12 (these are new positions, not replacements for folks we've managed to drive away – did I mention that our average staff tenure is over 7 years?).
We're looking for someone who is detail oriented, so if you've read this far here's what you need to do to apply for one of these spots:
Answer the questions below in an email to techjobs@rbtechvt.com, with cover letter and resume attached in PDF format.
Is the customer always right? Why or why not?
How do you define success at work?
Star Wars or Star Trek?
We look forward to talking with you!
Salary: $50,000.00 – $70,000.00 per year
Benefits:
Employee assistance program
Paid time off
Parental leave
Professional development assistance
Experience level:
Schedule:
Ability to commute/relocate:
East Montpelier, VT 05651: Reliably commute or planning to relocate before starting work (Required)
Experience:
Help desk: 2 years (Required)
Windows: 2 years (Preferred)
Work Location: Hybrid remote in East Montpelier, VT 05651
Updated 7/18/2023
Part Time Administrative Assistant
Hey neighbors! We're growing again, and looking for some part-time administrative help at the office.
Who we are:
rbTechnologies is a security focused Information Technology Managed Service Provider (MSP). Our team of 12 provides IT and security consulting services for well over a hundred Vermont businesses and organizations. We place a heavy emphasis on customer service and leveraging technology as a key enabler of employee productivity.
Overview & Function:
To support our team in delivering excellent customer and technical services to our clients. You'll work with our Administrative Manager to answer phones, schedule technical staff, and triage issues as they come in. You'll also help with billing and payments, filing, and general office work. This is an in person, part time position. Hours are flexible, to start the position will be roughly 20 hours per week.
Skills required:
Strong verbal and written communications, excellent customer service skills.
Comfortable using computers, Microsoft Office suite (Word, excel, etc.). Some experience with Quickbooks (entering bills, receiving payments etc.) desired.
Strong organizational skills, self-directed and able to work independently.
Pay commensurate with experience, $20-$22/hr
Please send a letter of interest & resume to careers@rbtechvt.com or apply through our listing on Indeed!
Salary: $20.00 – $22.00 per hour
Benefits:
Flexible schedule
Paid time off
Retirement plan
Schedule:
Supplemental pay types:
Ability to commute/relocate:
East Montpelier, VT 05651: Reliably commute or planning to relocate before starting work (Required)
Experience:
Customer service: 2 years (Preferred)