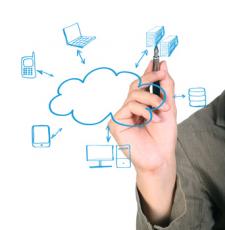 Looking for a great place to work?
rbTech is growing, and we're looking for another network engineer!
Who we are:
rbTechnologies is Central Vermont's largest Managed IT Service Provider, with a staff of 10 and a client list of 150+ local companies.  We continue to enjoy steady growth year after year and are looking for another member of our team.  We've been in business since 1997, and have an incredible team of IT professionals who have found that magic balance between the intensely serious nature of our work while not taking ourselves too seriously.
What we do:
We provide managed IT services, network security audit, assessment and design services, and upgrades and installations for everything IT. We design, build and maintain computer networks, servers, firewalls and wireless systems with an eye toward security, fault tolerance, and uptime.  Our overarching goal is to build and maintain IT systems that enhance user productivity and, simply put, get out of the way so that people can get to work.
Who we're looking for:
Our ideal candidate will have previous IT experience, excellent customer service skills, and you should be an excellent communicator and a team player. You will need to have a strong desire to learn, and you should be willing to share your ideas for how to make your workplace better for both ourselves and our customers. You will need a strong understanding of network fundamentals (TCP/IP, routing, DNS, DHCP etc.). We support a very broad range of network environments, including Windows Server, Active Directory, VMware, Azure/ hybrid cloud, Office 365, G-Suite, Linux, BSD and much more. You should understand that, while we work hard to keep regular hours, sometimes 'stuff' happens and we end up pulling some extra hours.
We provide a mix of on site and remote support, so some travel is expected.  You will need reliable wheels to get you to client sites, sometimes when the weather isn't cooperating.
What you get in return:
You get to be one of us!  One of us… One of us… One of us…
In all seriousness, we offer competitive salary and benefits, including paid training, time off and retirement matching. We offer a fun workplace with an impossibly awesome team of professional nerds. Together we have built a company that we're all really proud of, and hope that you'll be a good match for who we are, what we do, and how we do it.
You sound awesome! What next?
Drop us a line at careers@rbtechvt.com with a cover letter and your resume.  Tell us why you feel like you might be a good fit, and let us know what you're looking for in a workplace. We'll ping you back when we start scheduling interviews!  Thanks for reading this far!